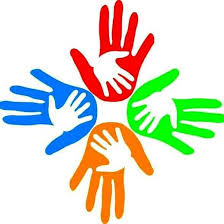 SO, week two and what will we try this week? 
Hopefully you will continue to progress through week one, going from the beginners to advanced stirring exercises and start working on week 2 as well. Remember this is not JUST about working your other hand, it is about working the whole of your body and mind to become more symmetrical. Here are this weeks OHx's….have FUN

WEEK 2 – Brushing movements
Beginners: Try using your knife in your OH, eating meals and spreading stuff on bread/toast…if you use Treat Training/Clicker Training for your horse make sure you work from BOTH sides and treat horse with different hand on each side!
Medium: Try brushing your teeth….ALSO make sure you groom your horse using a different hand on each side!
Advanced: Try brushing your hair….CAN you use your horses mane/tail brush with both hands?
NOTE: As you are working through weeks 1 & 2 of these exercises try to think about your body….your body changes your mind and your mind helps change your body.
a) When you sit on the sofa with your legs up do you always sit just one way?  Sit the other way too now and then


b) When putting your coffee or tea bag into your cup do you always use your normal hand? Use your other hand for this now…and pouring the kettle!!!


c) When standing do you always rest ONE leg? Try resting the other leg or even better try to stand straight with both legs locked, shoulders straight and neck balanced….can you feel any asymmetry in your legs/hips/pelvis/spine/shoulders/neck/head? Once you realise you are crooked you can start thinking about standing straighter and straighter. This also works when you start checking out how you WALK!!