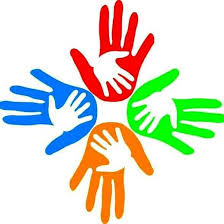 Onto week 5 for our OHx's.
How are you doing? are you managing some or all of the tasks? Have you found yourself getting better with practice? are somethings helping your whole body become more balanced? Have you done lots of things not on the lists with your OH? I hope so.
I find that by doing these things over Winter when I have time to practice that I am soon doing them throughout the year and month by month I feel much more balanced. I especially feel it when riding, my body feels and seems straighter, I can do things with both left and right sides of my body and I know that this is helping my horse to be straighter underneath me. I also highly recommend that you work on balance and straightness training for your horse so that you can both work symmetrically together.
Here are week 5's exercises…have fun with them.
Week 5 – Cleaning and Cutting skills.
Beginners: Using washing up spongue, cloth or brush with your OH. Also try using duster/cloth for cleaning house/windows. Lastly just turn the pages of your book with your OH, the little things make all the difference for working on your symmetry and brain.
Medium: Harder tasks can be trying to fill your horses haynets and poo picking your horses stables and fields (pretty hard), cutting bread and veg with OH too.
Advanced: Hard tasks of using a broom on your horses yard or a rake in your garden and also try your vacuum. Vacuuming or using a broom are great tasks as you can use 4 different position which will help with your flexibility and also trot and canter positions, here is a picture of this:
Pic 1 = Right hand / Left foot forward.  A diagonal stance which helps with your trotting.
Pic 2 = Right hand / Right foot forward. This stance will help balance your body for Right Canter Leads.
Pic 3 = Left hand / Right foot forward. A diagonal stance again which will help with trotting.
Pic 4 = Left hand / Left foot forward. Great for symmetry with Left Canter Leads.
Remember with all these vacuuming stances to keep your body straight, upright upper body and to change hands and feet to make sure you do all the stances.