About Me
MY HORSEMANSHIP JOURNEY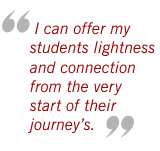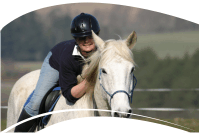 I have been passionate about horses all my life. For many years as a young girl I would help out at my local livery and riding schools learning basic horse handling/keeping skills. As a young lady, in London, I spent most of my wages on riding lessons where I was taught dressage and jumping.
Since owning my own horses I have thought hard about how I would like to be around them and how I would like to train them. I decided that Natural Horsemanship was the positive and progressive way forward, not only for my horses and their confidence, but for me and my confidence too. I have studied Horsemanship on a full time basis since 2000 and have been instructing students and their horses since 2004.
My horsemanship journey has had many influences but I have found that I have progressed my personal journey more through studying my own horses and those I meet through my students. I have found that through a good foundation of Horsemanship training I can find and offer students the lightness and connection they are looking for from the very start of their own journeys.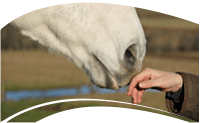 I have owned a few horses, with my husband here in Perthshire Scotland, and they ranged from a 15hh gypsy cob , two TB x's, a Friesian x, an 18.2hh pure Shire and a ex-broodmare Shire that I backed and started at 10 years old. I have brought all of these horses up to a safe, confident level of horsemanship, some backed and started and some re-started. The two TB x's were up to a high standard of horsemanship and did a lot of work in large fields at liberty, ridden dressage moves and jumping.
I took up Horse Agility in 2011 and was the first winner of the OLHA tests in Feb 2011. OLHA is online Horse Agility where you set the course at home, video yourself with your horse and send it in to Vanessa Bee at HA via email and get judged and scored accordingly. Solly and I (and sometimes Stormy too)  had a lot of fun doing these monthly tests. I am now a Horse Agility Accredited Trainer (HAAT) and can help train others to enjoy this fast growing horsemanship sport.
My aim is to help horses and owners have a better partnership so that communication between them is easier and lighter and their relationship is more harmonious and fun.
To see me check out my FB group here: https://www.facebook.com/groups/HorseSavvyHorsemanship/
OR check out my horsemanship blog which has my Mini Challenge video's on it: https://horsesavvy.co.uk/index.php/blog/
For my older horsemanship blog with Solly which runs from 2008-2014 go to: www.sollysjourney.blogspot.com
Hope to see you somewhere along the trail.
Shelley Newton-Carter

Studies include:
TOCES Level 5 Certificate in Equine Behavioural Science
City & Guilds Certificate of Theory behind Natural Horsemanship
Horsemanship Certificates Levels 1, 2 & 3 – Online and Ridden (+ Level 4 in liberty)