Sat 1st August
Well what a fab way to welcome in the new month with a hack to the house and back. First time hack in 6 weeks and Bella did it like she has done it every day….so proud of her. Our FIRST today was to walk up the big main hill in their field 😉 Yeehaa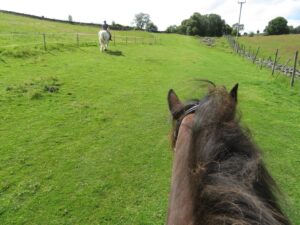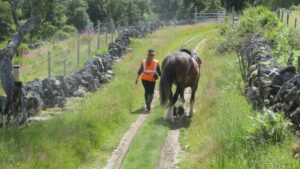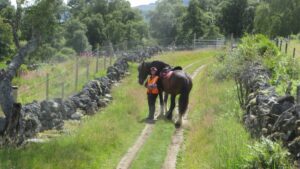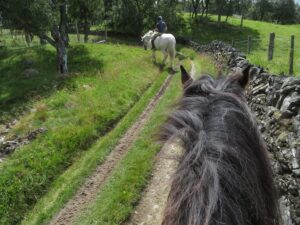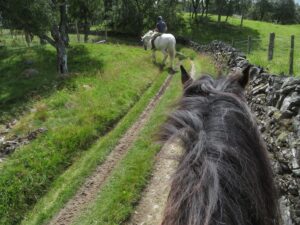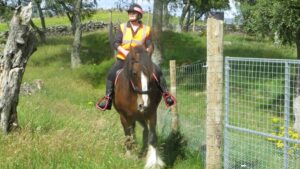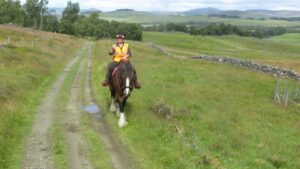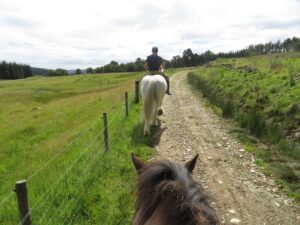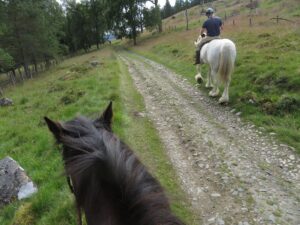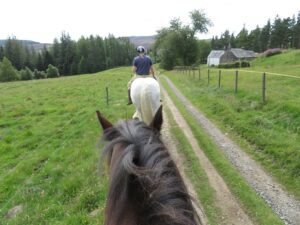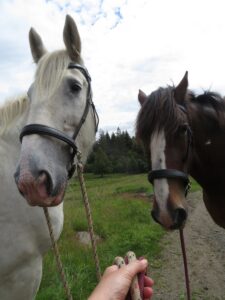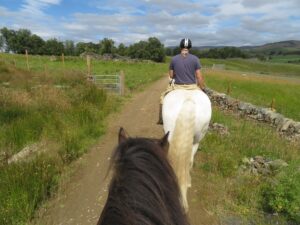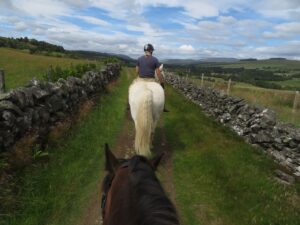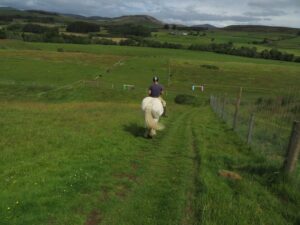 Sun 2nd Aug
YEEHAA….what a GOOD day today was. Didn't go out for long and didn't intend to ride as been a busy morning at home BUT got on Bella and just wanted to go around some of the obstacles near the shelter for some fun….she had some nice energy and trotted nicely over the poles and tarp but then these two things came together…..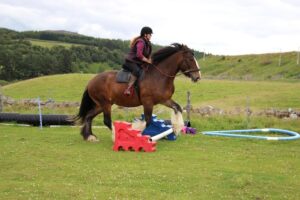 She stood with her front feet on the pedestal for a while, I could feel her shifting her weight, putting her front feet further forward and then without me asking she just put her back feet up…you can see by my face that I wasn't expecting it…so proud of her, she's so clever. Then  we did the small jump a few times with her doing her very big trot over it nicely and then I decided to go the other way, towards her stopping point for motivation, and put my legs on gently just before the jump and she did her first ridden jump for me 😉 🙂  SO proud of her, she's amazing and she's really thinking about what we're doing together more <3
Thurs 6th Aug
SOOOOO very very hot today SO just did grooming, fly spray and then seeing if Bella could put all 4 feet on the pedestal online….well, yes she did….we now have a solid 'up' cue word for going on the pedestal 🙂 🙂 yeehaa 😉 🙂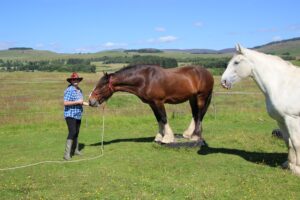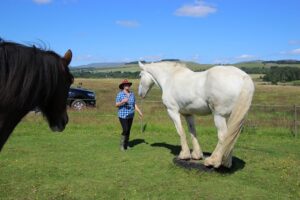 <Bella on pedestal first with Stormy watching and then Stormy on it at liberty with Bella watching > 🙂
Fri 7th Aug
Another hot day today but with a small breeze and a chance for a short ride with Bella. She did a lovely canter up the hill again and a raised jump which she flew over 😉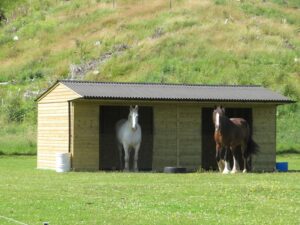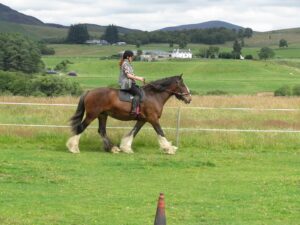 Love that they love their shelter.
Lovely springy trot today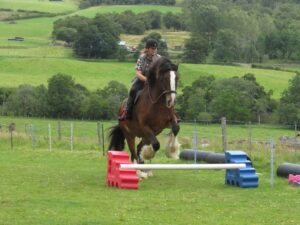 Lovely strong canter up the hill and a big bold jump afterwards 😉
Sun 9th Aug
Today, although warm, has a fabulous breeze which makes it a nice day for a ride. Mark/Stormy and me/Bella rode the perimeter of the field fence very nicely. We started off with a lovely loose rein walk then a nice energetic trot around the large fig 8 and finished off with a huge striding canter up the hillock. Last, but by no means least, I asked her to step onto the pedestal and again she amazed me by putting all 4 feet up on it 🙂 WOW 🙂