Sun 2nd Feb
Can't believe it's February already and today we start Winter it seems. We had a very very very cold night last night and woke up to snow warnings SO we went down and brought the horses back home by which time it just started snowing…well timed home coming 😉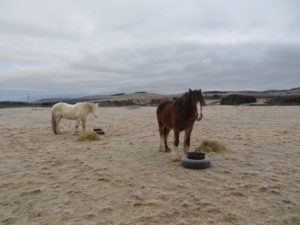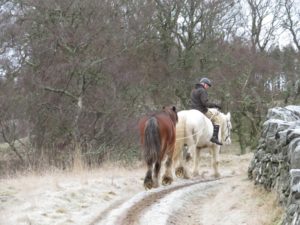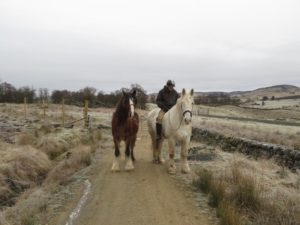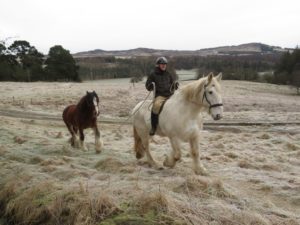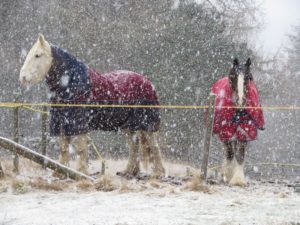 Wed 5th Feb
Kept horses up at house whilst the snow was on the ground and while it was so very cold but for now the snow has gone and it's much milder…horses even going 24/7 without rugs some days. Today Mark took them back to the field, again riding and leading. Mark is certainly getting his hacking hours up this year 😉 🙂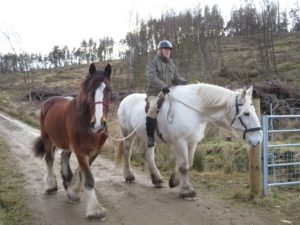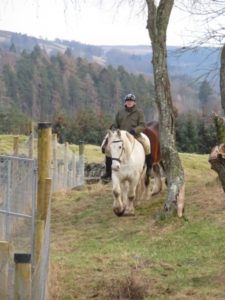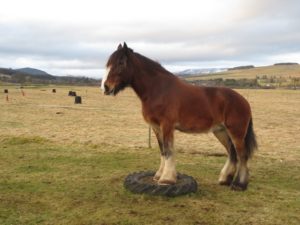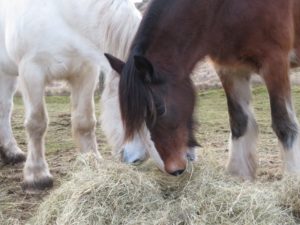 Mon 10th Feb
Warnings of snow coming today so we went and collected the horses back from the big field to the home paddocks. It was too slippery to ride really so Mark walked them half way back and I walked them the other half. Now all safety tucked up in their rugs with the weather coming in.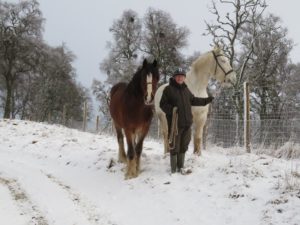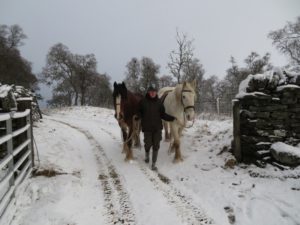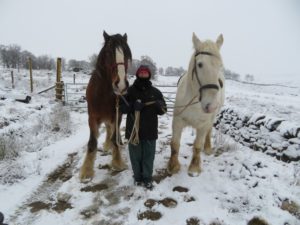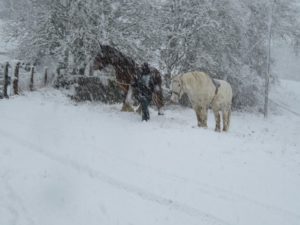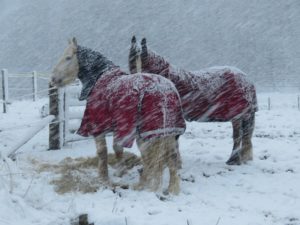 Mon 17th Feb
Well we've had quite a few days of really bad weather here from snow, heavy snow, to heavy rain and wind with some serious storms. The horses have been up at the house since the thick snow fell as we couldn't get down to the big field with that laying down BUT today, after 2 days of serious rain the snow has all gone and the home paddocks are muddy and need cleaning up a bit SO horses were walked, by me, back to the big field, which is about a mile. I think they really enjoyed being taken back today, rugs off and free to run around if they want.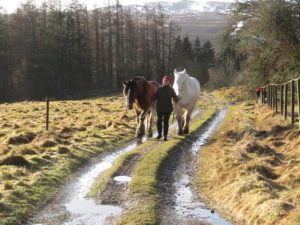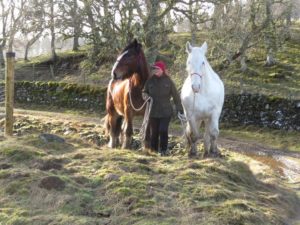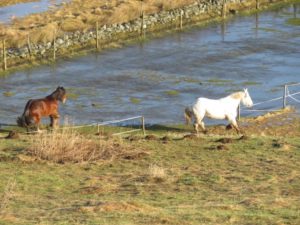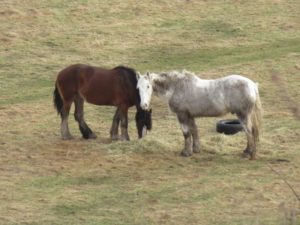 Sun 23rd Feb
WOW, we had a day of blue skies and sunshine today, albeit it was bitterly cold still SO it was a choice of poo picking old paddock OR go play with a horse or two…guess which one won 😉 lol
Started with some Liberty with Stormy, then tried a bit of Liberty with Bella….she was a bit sceptical and rusty on cues SO back online for a bit and then a nicer Liberty session afterwards. Lovely to be out if only for an hour and to feel good about how far Bella has already come but also to see how far we have to go.
Some pics from today….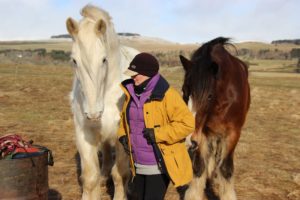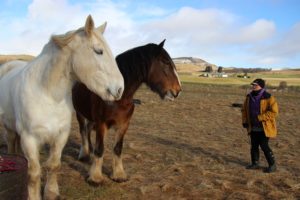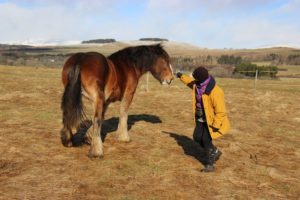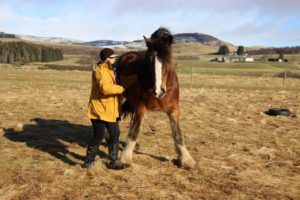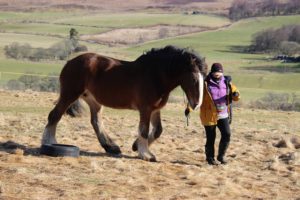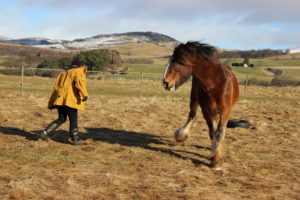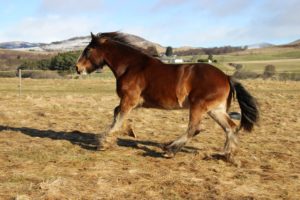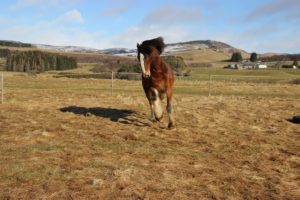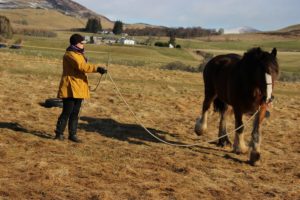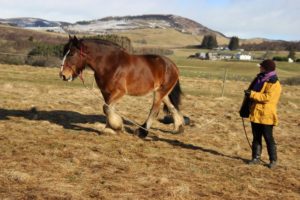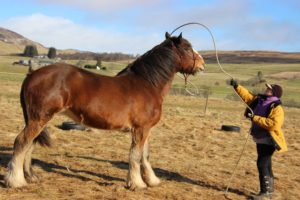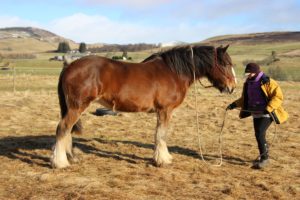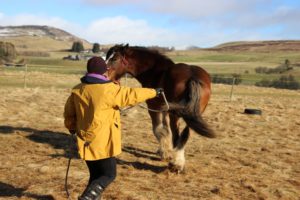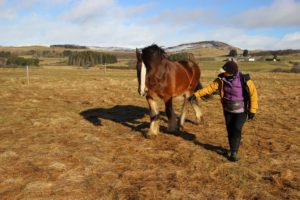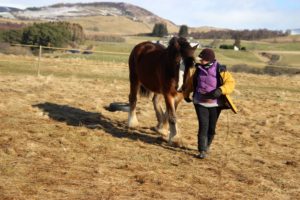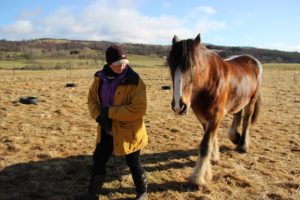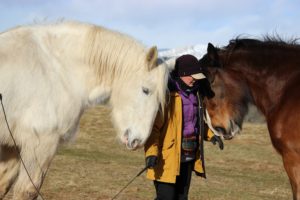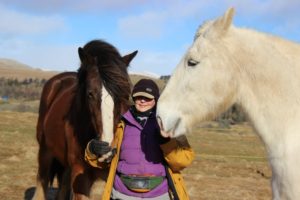 Tue 26th Feb
Today I went out early to their dinner time and gave myself and Bella an hour to do some 'Undemanding Time' and 'Mirroring' at Liberty. She didn't really get it but I persisted in just sitting there waiting for her to come over to me if she wanted to….eventually she did and investigated my hand/arm, head, jacket etc. It was really nice to see her curiosity coming out.
I then did some 'relaxation' techniques where I stood at her shoulder facing her tail with my hand on her withers. I stand there thinking relaxation, breathing deeply and when she finds relaxation (head lower and/or tipped towards me) then I calmly walk away for a bit to tell her she's a clever girl. I did this a few times on each side and then did it further down her back (behind where the saddle sits), she took longer to relax there but worth waiting for.
After this and a bit of a break I stood next to her on her left, hand on her withers and waited to walk with her…'mirroring'. She is so used to either being left alone or following someone that is leading her in a halter that she really didn't understand what I was doing….it might make a difference in Spring when I can do this when she's casually grazing. Today she just walked step by step backwards trying to put me further in front of her drive line. SO, I did this for a bit and then started to ask for forward movement with my energy/focus and outside hand pointing forward and lots of praise when she eventually started walking forward and me following her. I will endeavour to do more of these UT & M sessions and in between I will gently play online with her so that she starts to associate those cues with what I'm asking at liberty.
Another short break and I put her online and did a very short, calm, relaxed play where she did some walk circles both ways with relaxation, sidepass with the minimum energy cue and tossing the rope for a rope around spin 😉 🙂 she was really good so I took the halter off and she 'followed' me at liberty for a short session. Ended it on a really good note, set her free with some treats and then took her and Storm over for dinner and hay 🙂
The video of us doing this session is on 'Bella's Lesson Videos' page…..
She even goes on the pedestal at liberty for her apple now 😉