Thurs 1st April
Well today turned out to be a really beautiful day with blue skies and sunshine that had some heat behind it 😉
Out today to trim Bella's hooves which weren't too bad but needed backing up and a mustang roll put back on them and then I groomed (a lot of Springtime moulting going on) and rode both horses 😉 🙂 A very good day 😉 🙂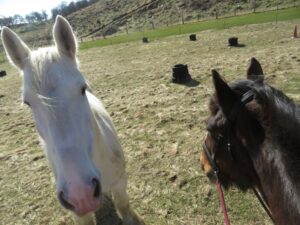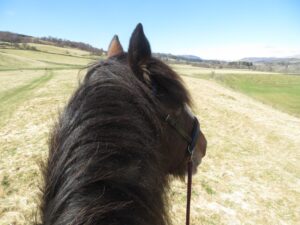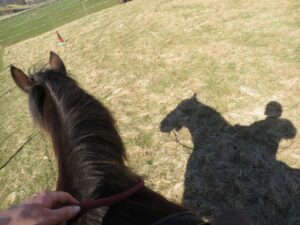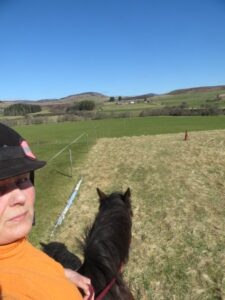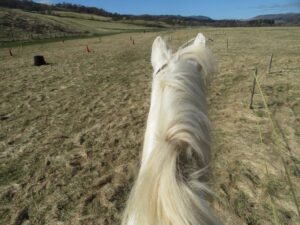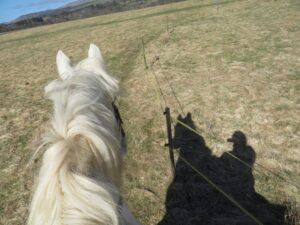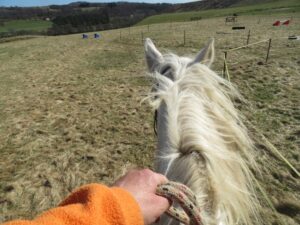 Fri 2nd April
A nice cool day today which is perfect for riding. Mark rides Stormy and the last 3 days of me practising Relaxation, Willingness, Impulsion and Flexibility with B&S paid off too. Stormy had some oomph and showed off his canter, Bella had lovely calmness and showed me her slow trot which I could actually sit to 🙂 fab.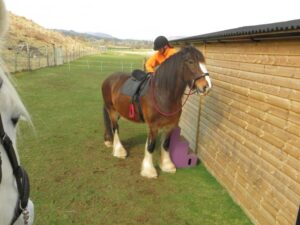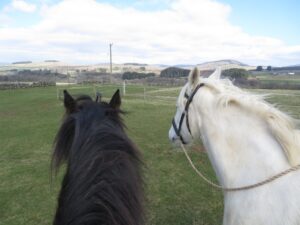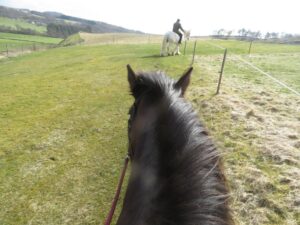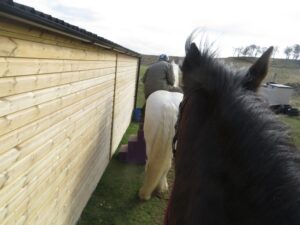 Bella sidles to mounting block either side with relaxation.
Following Stormy is fun
Side-by-side work in walk with some trot is working out well.
Stormy trots/canters up the hills and Bella stays with me in walk 😉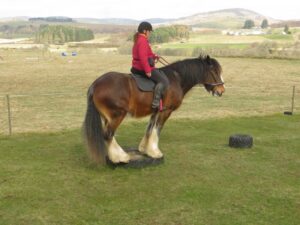 Bella all 4 feet on pedestal….she really had to think but did it well.
A cue for dismounting 😉 LOL
Sat 3rd April
Managed a lovely training session with Bella today. We did walk and trot RtR with a lovely loose rein and a fab canter at the end. Love it when all the preparation and training starts to really pay off 😉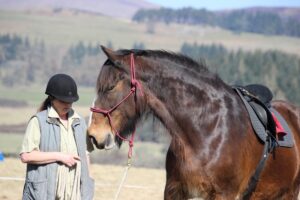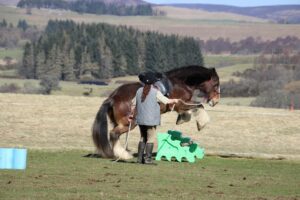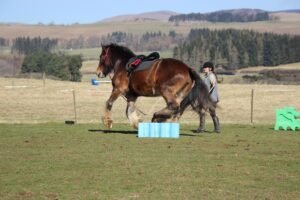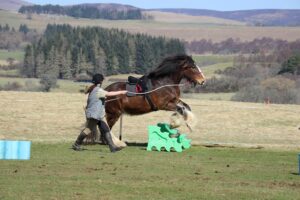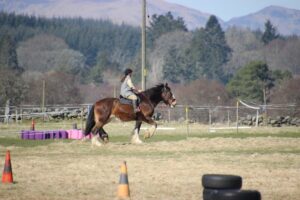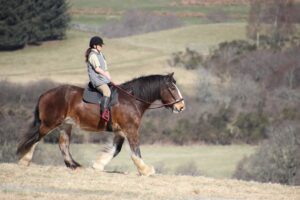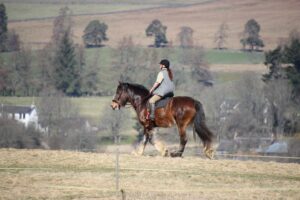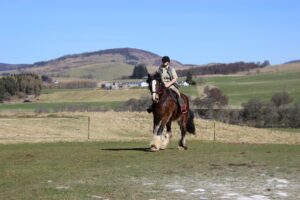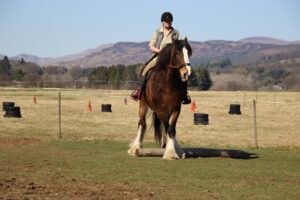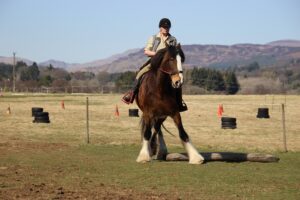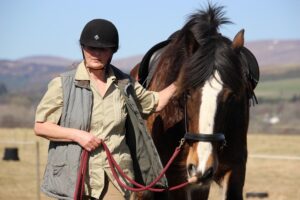 Connection
Lovely jump with canter between while we warm up
Canter and jump
Lovely loose rein walk around round pens and then onto RtR loose rein trotting 😉
Love this pic, she is so balanced, I sit back a bit as we were going slightly downhill and her trot is BIG 🙂
Bringing some canter work into our sessions Will be working more with this w/relaxation.
Lovely sidepass over the log…
…and end of session connection still there 😉 🙂
Sun 4th April
Well we've had weather warnings of high winds from the N-NW and SNOW so best option is to bring the horses home as more sheltered here from North wind and we can rug them quickly later on. Best of all is that we get to hack them home together. It was a lovely ride, loose rein, some trotting, past cattle (thankfully not close) and a wee canter up the first hill 🙂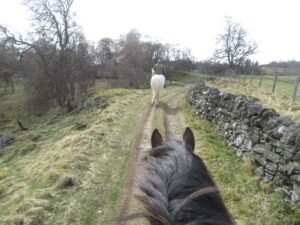 Stormy cantering up hill, we just moseyed up.
On the track to home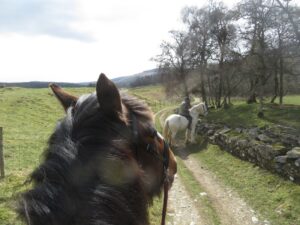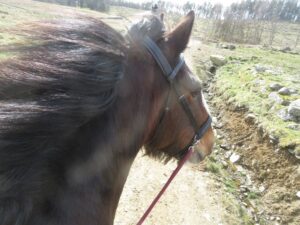 Horses seen the cattle but not a problem…Bella does keep an eye on them 😉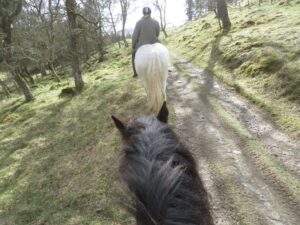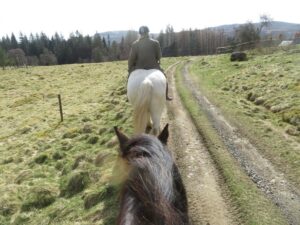 Last piece and nearly home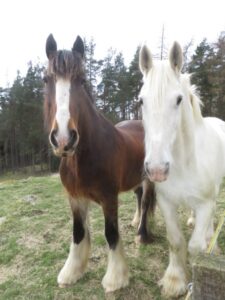 Home……all settled in and ready for the night ahead 😉
Mon 5th April
Well…glad horses home BUT a complete non-event so far. Woke up to 1mm dusting of snow, no winds and sunshine/blue skies!! lol It was about -6 last night so glad horses had rugs on. Rugs off now and enjoying the grassy paddocks 😉