Sun 5th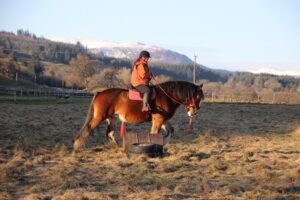 Just SO lovely to get bum to saddle today. Didn't do much, nothing strenuous…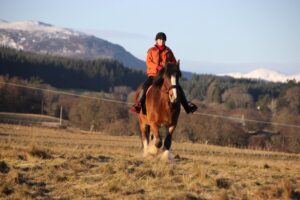 as I didn't want to sweat Bella up, BUT some lovely nice walk and she went into trot off her own initiative a couple of times too…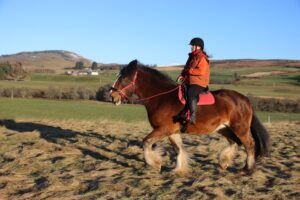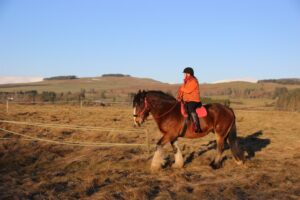 Lovely, calm, happy and put the smile back on my face as it always does 😉
Mon 6th
2nd Storm in as many weeks coming…Storm Barra…bring horses home again, Mark walked them half the way, I walked them the rest 😉 It was snowing as we walked and was very very cold.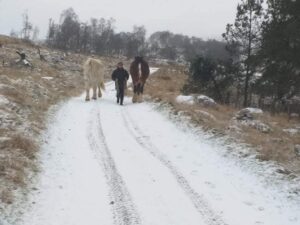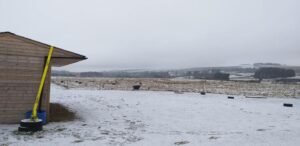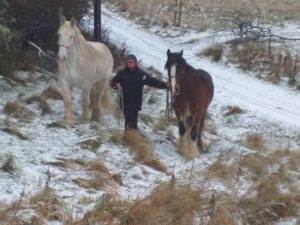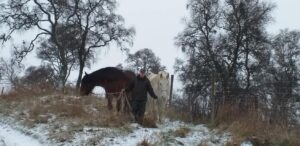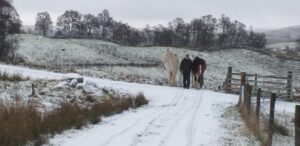 Weds 8th
Today I rode Stormy and led Bella back to the big field. Because the fallen trees have taken about half of the home paddock grazing away we will be taking them back to the big field every chance we have this winter to save the home paddocks from becoming poached with mud or the horses getting bored silly with the small space 😉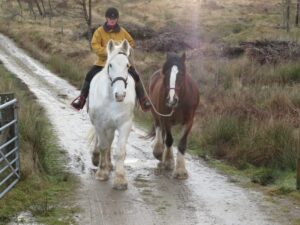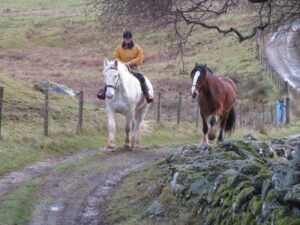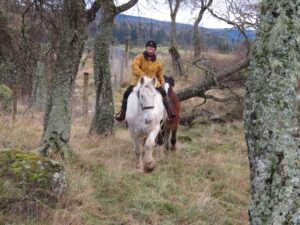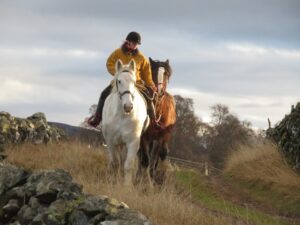 Fri 10th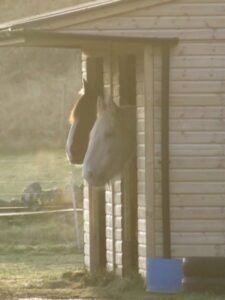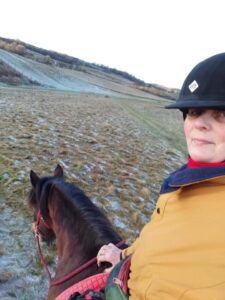 Our two beauties hanging out in the shelter where we put their hay 😉
Just lovely to put bum to saddle again. Slow, walk about, just a peaceful plod with my bestie 😉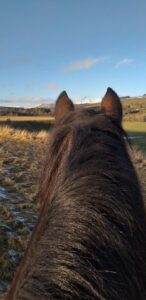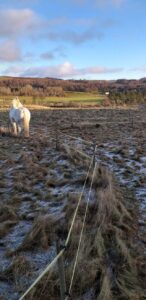 Gorgeous to look between those cute ears.
Stormy waits patiently for us to finish so he gets a treat for being such a gorgeous boy 🙂 😉
Mon 13th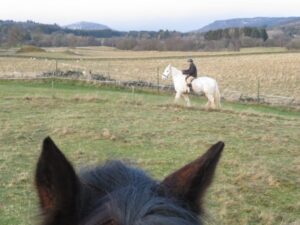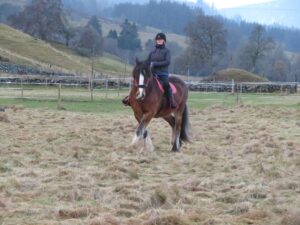 Managed a lovely wee, calm, ride on Bella with Mark and Stormy today 🙂
We practised some leg yields and loose rein riding too 🙂
Wed 15th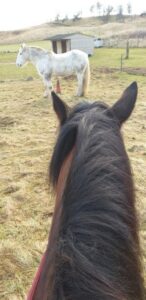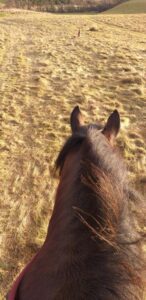 Been chopping a lot of wood recently as a lot of trees down in our home paddocks and we need to clear them BUT it's always lovely to get out and have some horsey time, it clears my head, fills my heart and brings the smile back to my face 😉 🙂
Thurs 16th
Well I decided to jump on Bella with the bareback pad on today. I don't want to 'train' her per se but just love having some loose rein plodding about sessions at this time of year 😉 she was a star 😉
Fri 17th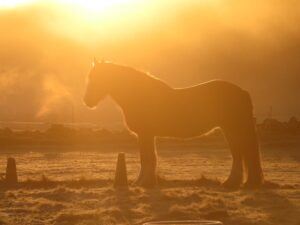 Very cold morning but worth waiting for the sunshine…Bella was enjoying it 😉
Later on Mark and I trimmed Storm and Bella….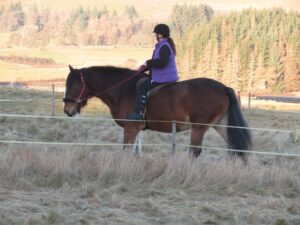 And then I had a lovely soft bareback ride 😉
Tues 21st
Bad weather coming so horses brought home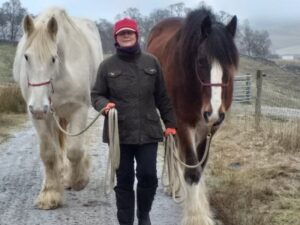 I walked them half of the way and then rode the last half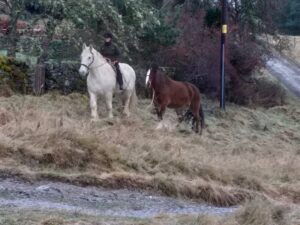 It was lovely to have them up at the house although the paddocks aren't back to their nice state yet as still around 25 trees to strip, cut and move BUT they had a little bit more space this time as we've cut 4 big trees up already 🙂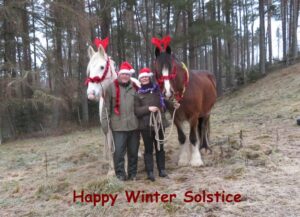 Mon 27th 
Horses spent a nice few days over Xmas and now that the weather has gone milder, albeit drizzly and a bit rainy, it's better that they have the big field to roam around with the shelter to hide in if they want to SO hoses back to the big field…they were happy to go and stretched their legs and Stormy got filthy rolling a few times in the mud. lol.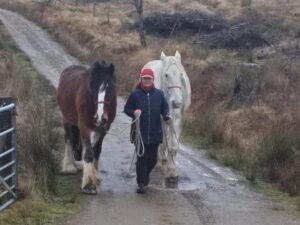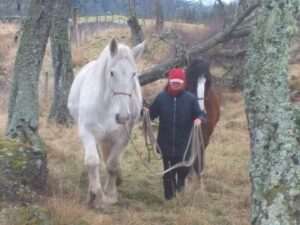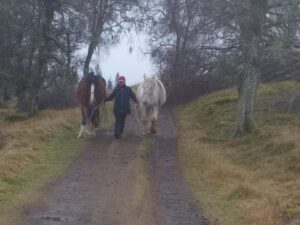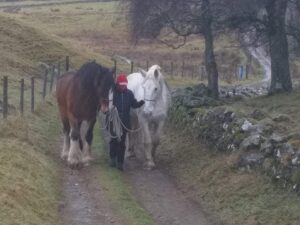 Thurs 30th
At last we have a dry, nice, not too cold day so my first thought was to put bum to saddle today….nothing big, nothing new, just nice walk/trot/backup transitions for a few mins of Bella time <3