Fri 4th
Been a week since Bella and I have been riding due to bad weather but we have been doing some liberty work almost every day to keep up our connection and games. Today we managed to dodge on/off snow flurries to catch a short but sweet bareback session.
We worked on straightness and turns trying to keep the straightness on our turns if that makes sense. We also worked on some nice walk/trot bareback transitions and hq engagement using leg yields on small serpentine turns. After that we did a quick, small version of a 'self-made' dressage test that we are going to try to complete this year. It has walk, trot and canter transitions, 20m circles, 10m half turns for changes of direction, some loose rein stretched walk and also some long side canter transitions. I'm hoping it will be fun to practise and help us get some controlled canter work in a large arena so that later on we can work on some canter circles this year. Here's some pics from today's session…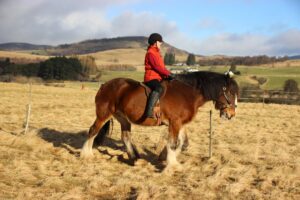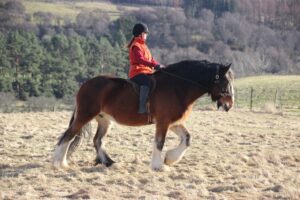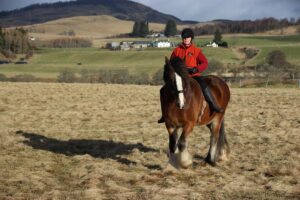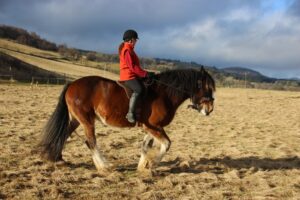 Sat 5th
Snow chucking it down today SO bring horses back. Mark and I each do the walk alternating as it was tiring  🙂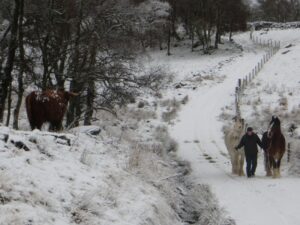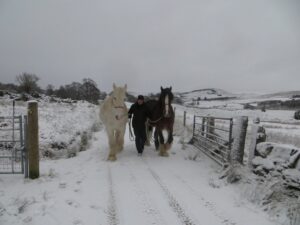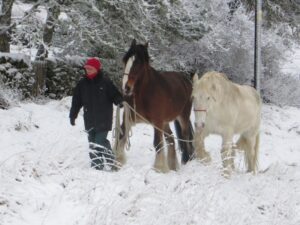 Tues 8th
And after a couple of days the snow is all gone again so Mark rides Stormy, leading Bella, home to the big field.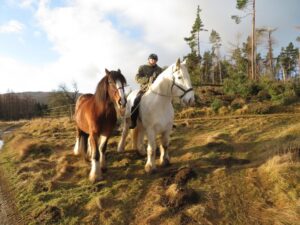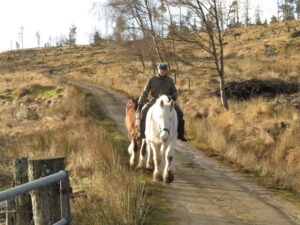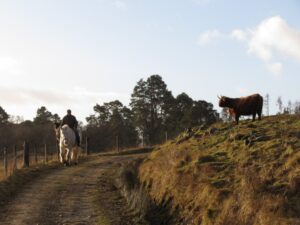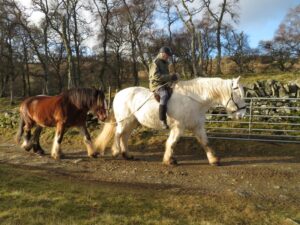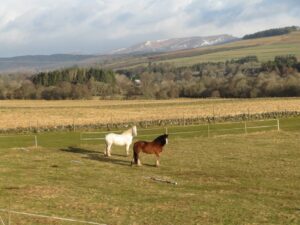 Weds 9th
Very cold each day at the moment but spending some liberty time with them is lovely 😉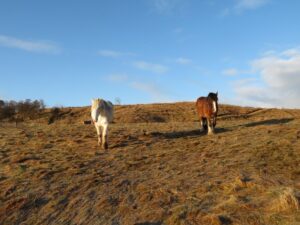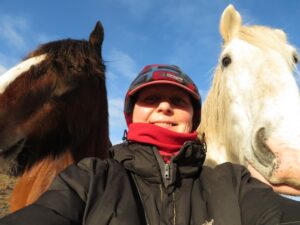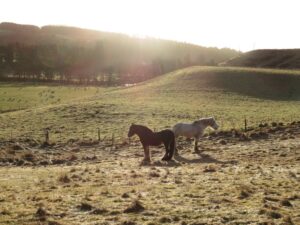 Fri 11th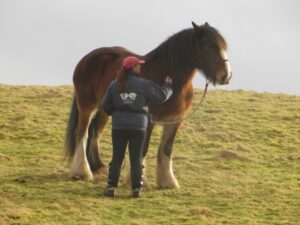 Decided to take Bella out for a walk with Storm and Mark, just into the next field now it has no animals in it.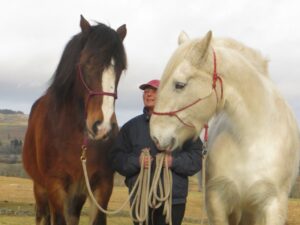 Lot of fun, Stormy grazed a bit, Bella checked out the scenery 😉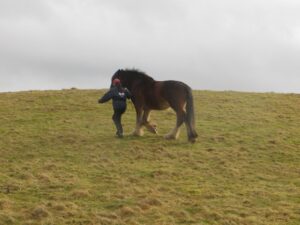 Nice to stretch all our legs today.
Walking back to our field together 😉
Tues 15th
After a very short, walk/ride on Bella yesterday and getting off soon as it was SO windy and she wasn't paying attention to me I felt a bit deflated BUT today was cold and sunny so as I went around cleaning the field I did some liberty play with them. Draw from both was really good, even coming down the small, scary, hillock 😉 Bella did some pedestal fun work and it was lovely to just be with them for a bit before going home for my own breakfast 😉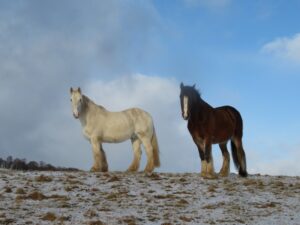 Fri 18th
Well we woke up to 3″ of snow this morning and heavy snow still falling (as it did all day) SO, straight down to the horses and walked them home.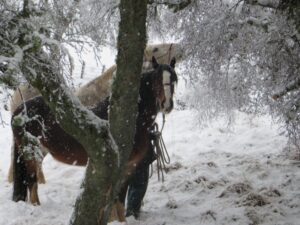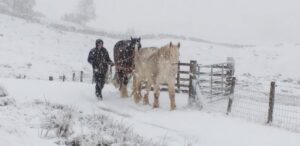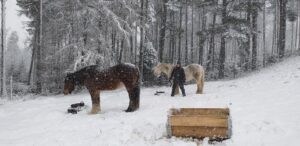 Now all settled at home, lots of hay with breakfast and this evening more food, hay and rugs on to warm them up after being wet all day long.
Mon 21st
Today I just needed to sit on Bella to perk my spirits up. She is such a good horse that came straight over to be haltered and sidled perfectly to the gate for me to pop on 😉 I didn't do much, just plodded about a bit then jumped off but it really lifted my mood 😉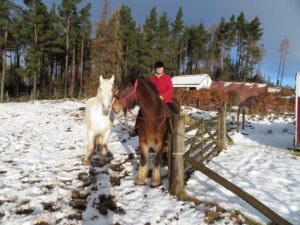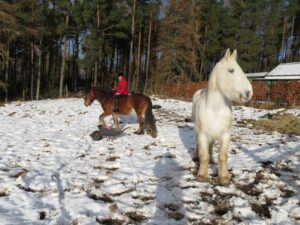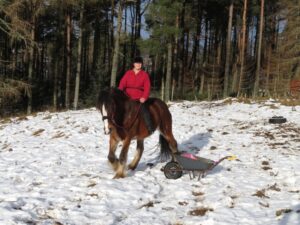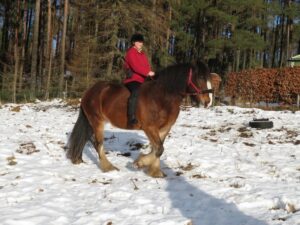 Also the snow has started to seriously melt away, the track is easier to walk on and the next day or two it's supposed to be cold but sunny so we decide to walk the horses back to their big field as with the thaw comes muddy paddocks.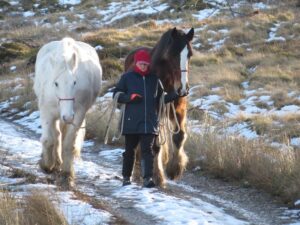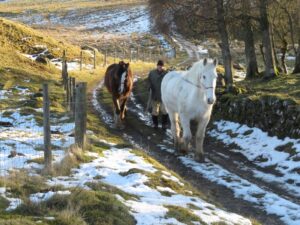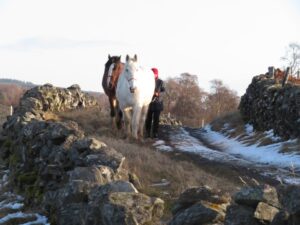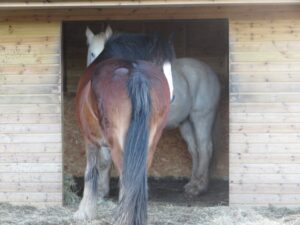 Fri 25th
Today it was cold but with a bit of sunshine coming through now and then SO decided to just go out and have a wee walk/ride on Bella with Mark and Storm for company 😉